MNRSA supports legislation that will create an improved business climate for our members, our industry and the entire state of Minnesota. We provide grassroots support for issues that impact our business climate. It is our priority to ensure the business climate is fair and competitive and provides predictability for our members.
Each year, the Public Policy Committee develops the priorities that drive our efforts during the legislative session.
Todd A. Hill  •  Hill Capitol Strategies, Inc.  •  (763) 447-3880  •  Email  •  Website
As our contract lobbyist, Todd represents the views of the recruiting and staffing industry by providing information to lawmakers, influencing public opinion on issues affecting our industry and creates alliances to support (or oppose) specific proposed laws. The relationships Todd has developed with over the years allows him to work closely with policy makers. They provide information on issues of concern to our members early in the process, allowing us to be proactive and effective at developing comprehensive strategies. Todd is our eyes and ears at the Capitol.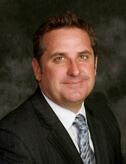 MNRSA prides itself on establishing and maintaining good relationships with local and state elected officials.  We look not only to represent your interests, but to bridge the gap between the recruiting and staffing industry and elected officials and provide opportunities for direct dialogue.
Find Your Legislator
Contact your Minnesota Legislator
House & Senate
Contact the House & Senate
Governor's Office
Contact the MN Governor's Office
Issue Alerts
The mission of the Minnesota Recruiting and Staffing Association is to serve the recruiting and staffing industry through education, promotion and legislative representation. See the issues we are stepping up to tackle.